Just wanted to give you guys a heads up that two excellent games are FREE this weekend. These are old favorites of mine and have stunning graphics and solid gameplay.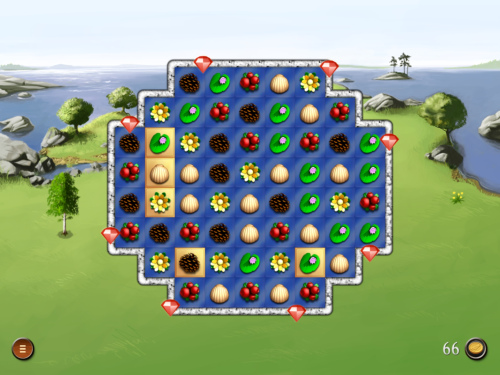 Heoes of Kalevala is not your typical match three game – it is in fact, one of the very best out there. It comes with a story culled from Finnish mythology featuring eight (8) distinct heroes and a village building mechanic, keeping you hooked on finishing levels to populate your village. It landed in appSIZED's list of Top 10 Games and Apps for 2010 together with 10tonsltd's other game
Miriel's Enchanted Mystery
.
Developer: 10tonsltd
Unstoppable Gorg
is a one of a kind tower defense game with loads of personality and a really tough learning curve. What's nice about its is that you rotate your towers along a certain path to fend off incoming enemies from all sides. It's pretty tough. In between you have B-movie black and white clips that perfectly capture the retro sci fi vibe of the 1950s. In 2012, it was selected by appSIZED as
one of its Top 10 games for the year
.
Developer: Futuremark Oy
Enjoy!